OBJECTIVE

Having a life.
It feels like ever since I finished grad school, I haven't done a single creative thing.
First I was too busy trying to get a job. Then I got a job, but it was a crummy job, so I had to get a new job. But now that I have a good job, I'm working so hard I don't have the energy to be creative.
At least that's what I told myself.
I'm still taking pictures, though. Family pictures. Pictures of friends.
Photos from 1997 and 1998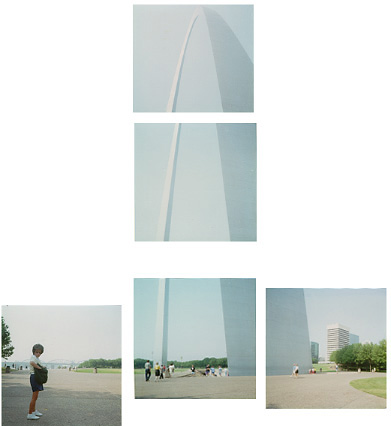 That's my mom in the corner. St. Louis, Missouri
August 1997
---

Looking towards the town of Milolii, on the southwest coast of Hawaii
August 1997
Benjamin Zeppelin. Murphysboro, Illinois
August 1998
Benjamin's father and sister at Little Grassy Lake. Carbondale, Illinois. I really liked Benjamin's family. They played in the water like enthusiastic otters.
August 1998
---
Send comments, suggestions, or corrections to: olopua@gmail.com
All contents © Leanne Yanabu All rights reserved.
Last updated: February 15, 2009