The Powerful Combination of Toastmasters and Blogging
Posted on:

22 January 2017

By:

lyanabu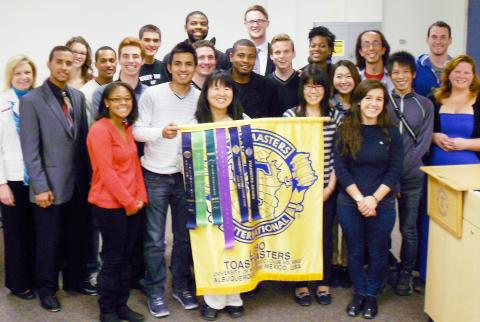 Introduction
If you're looking for a job, setting up a business, or just looking to express your opinion, a website or a blog is a good place to start. But many people start with great energy and enthusiasm, only to find ideas and web posts petering out until months or years have gone by and you have a stale website.
Has this happened to you?
As a web designer, the most frequent question I get is "How can I make my website show up in Google"?
The answer is, "Create solid, useful content that cause other people to link to you, and your website will move up in the rankings."
There is no shortcut to creating good content online. But I've found that by combining Toastmasters with my blog, I create a virtuous feedback loop to improve both my presentation skills AND my website.
I've had a website since 1997, and I have been making speeches for Toastmasters since 2010. But it wasn't until 2015, when I redesigned my website to be more like a blog, that I hit on the idea to reuse my speeches for blog posts. If I deliver a speech every few weeks, I can reuse that content on my website. Giving speeches keeps me on track with writing.
Why Blogs?
Blogging gives you a home base for you to create your online persona -- your ideas, your way of expressing yourself, a platform where it's all about you
Blogging gives you an outlet to talk about one kind of subject, or combine all your passions into one place
Many people make money off their blogs -- if this appeals to you, there are plenty of resources to guide you
Why Toastmasters is good for your website
There are so many aspects to public speaking, it's hard to cover all areas. Toastmasters is sometimes criticized for focusing primarily on the presentation skills rather than the actual content of what you are saying. Nevertheless, a Toastmasters club gives you a structure for speaking, and provides an audience. You can't get the same experience without a live audience. Also, I've found giving speeches helps me visualize an audience when writing. Frankly, I'm pretty lazy. My favorite thing to do is lie on the couch and read. But if I commit to give a speech, I will do it. And if I go through the effort to deliver the speech, it's a small step to then take the feedback, polish up the writing, and post it online.
How a website is good for being a Toastmaster
You can use a blog as a depository for your speeches. I find myself repeating the same subjects in daily conversation. For example, I've talked about the imbalance of women representation in movies, the wastefulness of bottled water, the inappropriateness of SUVs, and racism's invisible effects. Having a blog means I can go back to these articles, which reinforce my positions and thoughts. Rather than have to write something all over again, I can just go back to where I was and start from there.
Writing is hard. Public speaking is hard. It helps to have a structure for doing both.